On Thursday, February 23, we hosted the first ever OAT Open House called, "Classroom of the Future" which featured a variety of discussions on emerging classroom technologies, trends, and course design principles.  I led the afternoon workshops with a presentation on Google + Hangouts, which is an excellent peer-to-peer collaboration tool that allows students and faculty to share video, documents, and even their desktops, on the fly.  Google has done an excellent job of building on Skype's calling and video model, and improving on it in a Google-esque way; and if you are a Gmail user you'll understand exactly what I'm talking about once you start using it.  Based on the growth trends we're seeing in video, mobile, and social media over the past few years, I think that it's likely we will continue to see the adoption of Google+ which integrates all of these features into an easy-to-use package.  If you're new to Google+ Hangouts, or want to see how it could be used in the classroom check out a video of the demo below:
Tablet Demonstration
Randy followed with an excellent overview of tablet computing, which focused on Apple's industry leading tablet, the iPad.  This is truly a revolutionary device that doesn't fit into an existing technology category – it has defined an entirely new one.  In this presentation, Randy explained the rise in popularity of this device, possible limitations, as well as how it compares to other tablets in the market.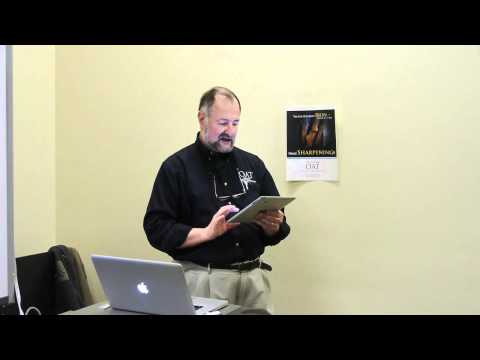 Instructional Design Demonstration
To conclude, Gwen, Michelle, and Tara presented an excellent overview of instructional design principles that you can use in your course.  These principles are student-centric and provide you with an excellent starting place if you are working with face-to-face or online students in the Blackboard learning environment.