Facebook has changed.
Did you get the memo?
On Friday morning the company started offering shares of its company for sale to the general public.
It's not exactly cheap either.  The social media giant hosted the second largest IPO in history valued at over 100 billion dollars.  Not bad for a company started by a Harvard freshman a little over eight years ago.
Today, Facebook's reach is far reaching with over 900 million users across 60 countries.  With roots in a small college dorm room the question is, can this technology be leveraged for learning?
In the fall semester of 2011, I conducted a mixed methods research project on the use of Facebook in a traditional undergraduate course.  Students in one section of FIN362 used Facebook for test review and interaction outside of class while the second section used Blackboard.
Using Rovai's (2001) Classroom Community Scale, a one-way ANOVA comparing post-test community scores found that even though both sections scored well, there was a significant difference between the two sections in two key areas:
1. Students felt their educational needs were being met.
2. Students felt their desire to learn was promoted.
Students in the Facebook group reported statistically higher scores than the non-Facebook group.  This is significant in light of research from Ashar & Skenes (1993), Tinto (1993), Rovai (2002), and Rovai & Jordan (2004), which conclude that classroom community can have a direct impact on student retention, as well as ongoing persistence.
To read the study, click here to view a PDF, or you can watch a video summary of my research below.  Feel free to contact me here – I enjoy talking with others involved with social media research.  For further study on the use of social media in higher education, I highly recommend the work of Dr. Rey Junco here.  How have you used social media for teaching and learning?  What networks/strategies do you use?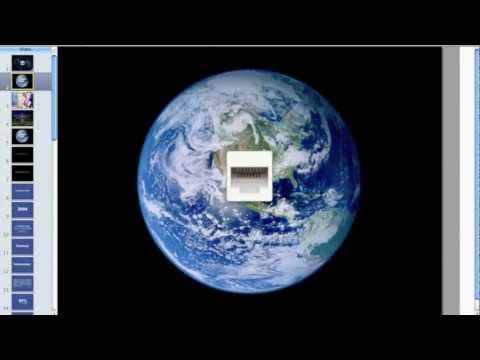 Resources:
Ashar, H., and Skenes, R. (1993). Can Tinto's student departure model be applied to nontraditional students? Adult Education Quarterly 43(2), 90 – 100.
Rovai, A. P. (2001). CCS Test Booklet: Classroom Community Scale. Virginia Beach, VA: Regent University.
Rovai, A. P. (2002). Building sense of community at a distance. International Review of Research in Open and Distance Learning, 3(1) Retrieved from http://ezproxy.arbor.edu:80/login?url=http://search.proquest.com/docview/623019 58?accountid=13998
Rovai, A. P., & Jordan, H. (2004). Blended Learning and Sense of Community: A Comparative Analysis with Traditional and Fully Online Graduate Courses. The International Review Of Research In Open And Distance Learning, 5(2), Article 5.2.2. Retrieved from http://www.irrodl.org/index.php/irrodl/article/view/192/274
Tinto, V. (1993). Leaving College: Rethinking the causes and cures of student attrition. (2nd Ed.) Chicago, IL: University of Chicago Press.